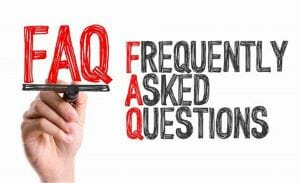 How do I join GAR and/or the Big Sky Country MLS?
Looking to join?  Hover over Member Info at the top and click on 'Join Us' under the Quick Links header.  Complete the appropriate applications based on what you are interested in joining.  Scan and email your paperwork to info@GallatinRealtors.com and someone will contact you within 3 business days.
How do I become a REALTOR®, Broker, or Appraiser?
The Montana Board of Realty Regulation is responsible for the licensing and regulation of real estate salespeople, brokers, and appraisers.
For information on how to obtain a real estate salesperson, broker, appraiser license, visit the following websites:
If I just passed the real estate exam, can I join GAR and/or the MLS?
Yes, you can join the Gallatin Association of REALTORS® (GAR) and/or the Big Sky Country Multiple Listing Service (BSCMLS) if you are currently sponsored by a Broker and have documents supporting proof of sponsorship. In addition, your sponsorship documents should have also been sent to BRR, or the BRR website should show you hold an active license with your sponsor.
The dues you pay are based on your level of membership with our Association (Primary member, Secondary member, or MLS-Only), and the date you join during the fiscal calendars for GAR, MAR, and NAR.
View the GAR Dues and MLS Fees for more information
When are annual membership dues, due?
Local dues for GAR are invoiced on or around September 1st and due by September 30th.
MLS fees are invoiced to the Broker in Charge 30 days before the start of each quarter.  You do not pay the BSCMLS directly for your subscription fees.  It is your Brokers responsibility to collect from their agents.
How do I get a keycard or lockbox?
If you would like a keycard, please call our office in advance and schedule an appointment.
Only licensed REALTORS®, Appraisers, and Building Inspectors, who belong to the association and/or the BSC MLS, may subscribe to the Sentrilock lockbox system.  When you become a member, you have the opportunity to join Sentrilock, but it is not mandatory.  The "key" portion of your membership is billed through Supra directly.
New member fee = $50.00
Ask about pricing when you arrive at our office.
Lockboxes can be purchased from BSC MLS for $130.00 each. 
ALL SALES ARE FINAL - NO RETURNS FOR LOCKBOXES ARE ACCEPTED.
How do I get access to real estate forms?
When you join a State association, such as the Montana Association of REALTORS®, you are granted access to real estate forms, all paid for by the dues you pay to your state association.  Neither the Gallatin Association of REALTORS® nor the Big Sky Country MLS has anything to do with forms-related services.
How do I get involved in a committee?
When you become a member of GAR and/or the BSC MLS, we encourage you to get involved in any way possible.  Every year around September we put out a Volunteer Submission notice seeking committee volunteers for a variety of open positions.  Be watching for these notifications, we would love to have you join!
If you don't find the answers you're looking for here, contact our office at 406-585-0033.