Prospects CRM is unlike any other real estate CRM! From the makers of MLS-Touch®, it's the only customer relationship tool that's seamlessly integrated with Matrix™, including the Client Portal and OneHome­™.
These integrations bring huge benefits to agents. From advanced features powered by listing data & market insights that are easily shared with clients, to contact details and client activity information perfectly consolidated and tracked in one place. It's never been easier for agents to stay on top of their business!
Prospects CRM is designed to help agents monetize their database. It starts with having contacts consolidated into one place - not some of them, all of them. Matrix and MLS-Touch® contacts automatically sync with Prospects, making database setup a snap!
Dashboard and Virtual Assistant
The CRM Dashboard with built-in Virtual Assistant gives you the whole picture of your business on one screen. It makes it easy to focus on what matters most and take instant action on the highest priority opportunities.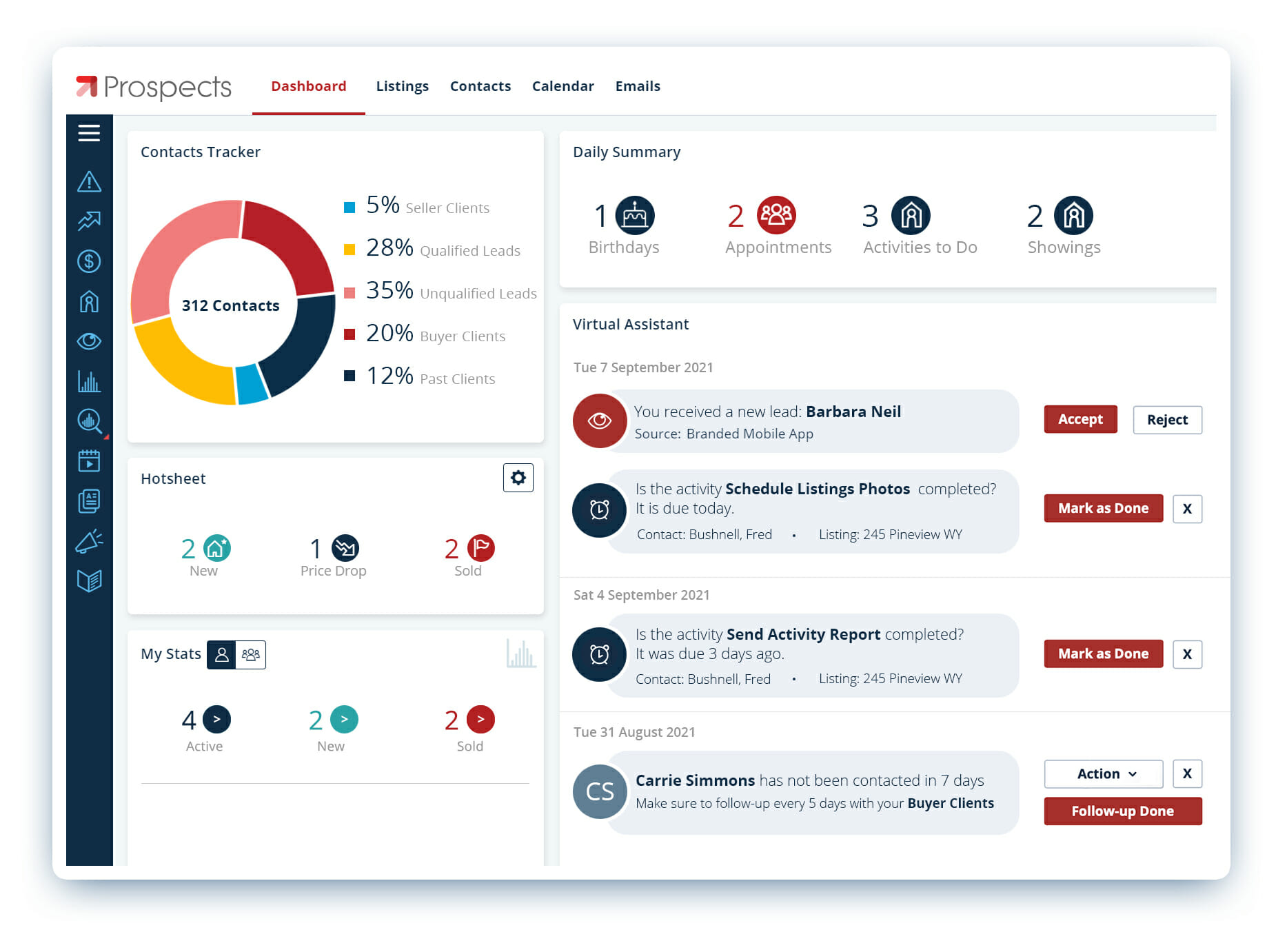 High Impact Engagement Tools
The #1 tool to stay in touch. Agents can send branded neighborhood market reports - powered by listing data from the Big Sky Country MLS - that keep clients informed on the latest pricing and selling trends.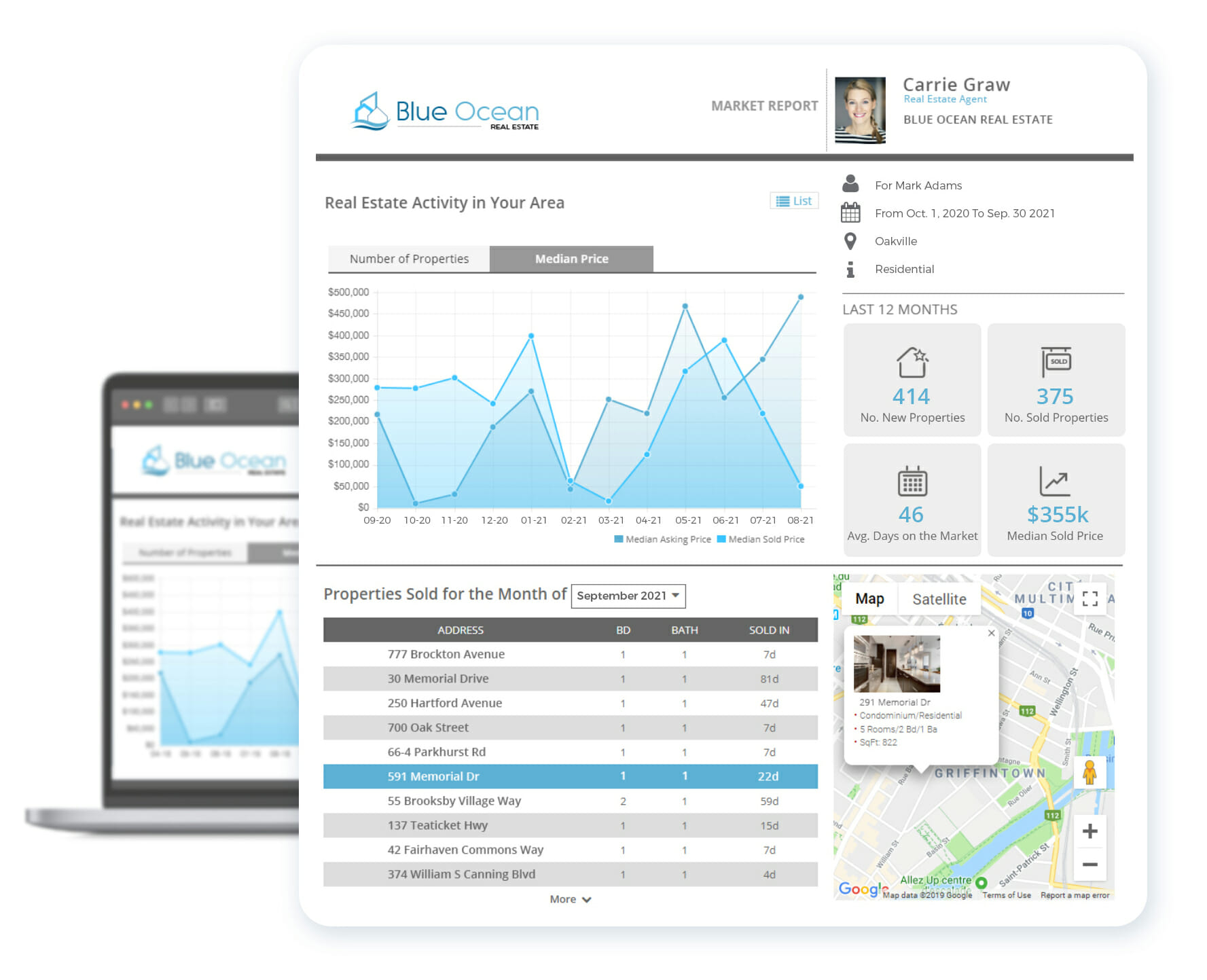 Ready-to-use e-cards provide a unique and stylish way to announce new listings and open houses. They're perfect for birthdays, holidays, and move-in anniversaries too!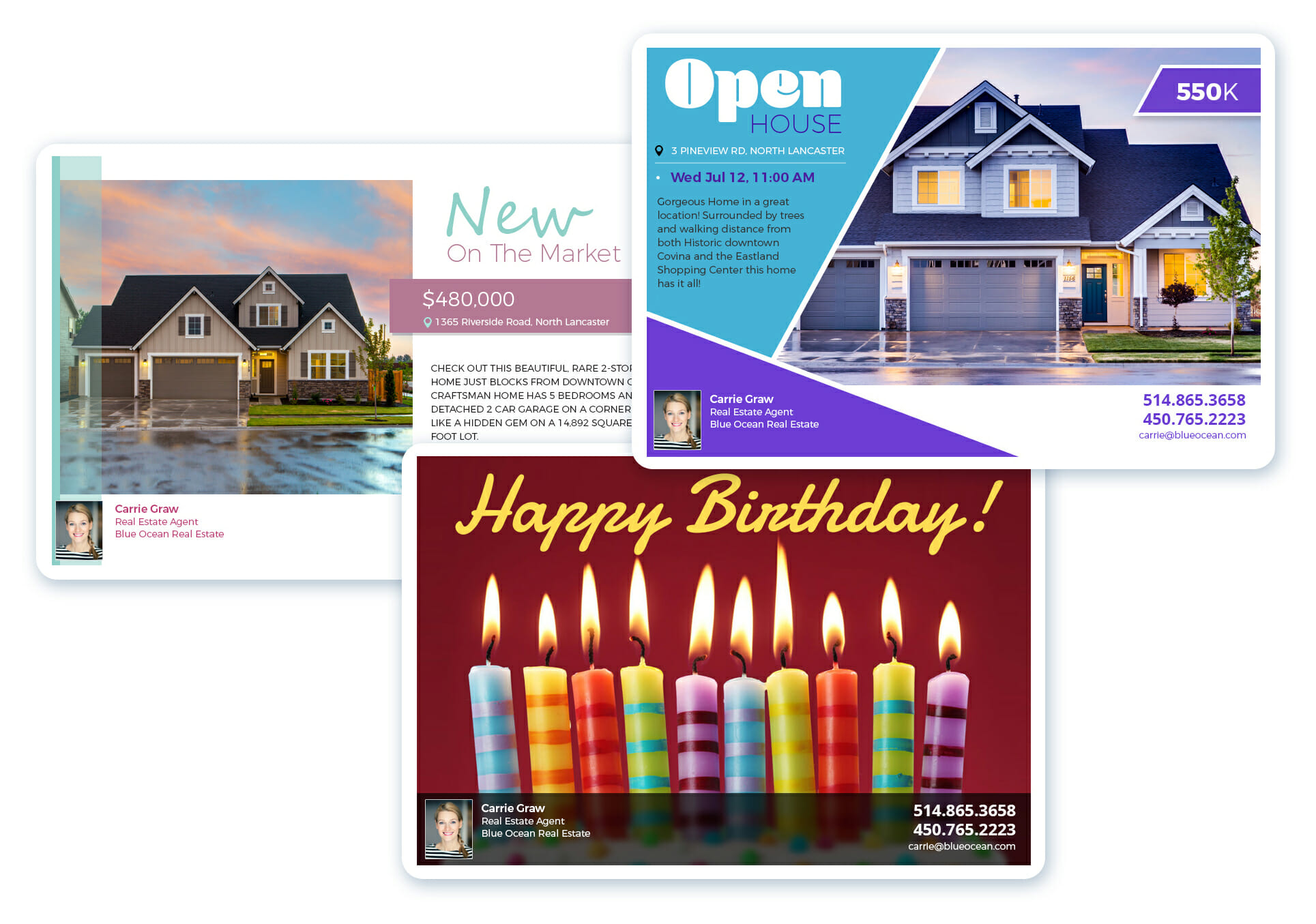 Deep Integration - Instant Synchronization
It's the details that count.
Scheduling a calendar event in Google or Microsoft and it syncs to your CRM.
Adding a new contact to your phone and it syncs to your CRM.
Sending listings to your client from Matrix™ and it's tracked in your CRM.
Your client favorites a property in OneHome and it's tracked in your CRM.
PROSPECTS CRM HAS ALL THESE INTEGRATIONS AND MORE!
Action Plans for Every Sales Stage
Agents can take advantage of ready-to-use Action Plans, or customize their own, tailored for every sales stage and follow-up type. Plans (or Playbooks as some refer to it) include sample emails and texts, and suggested activities to keep effectively engaged with contacts.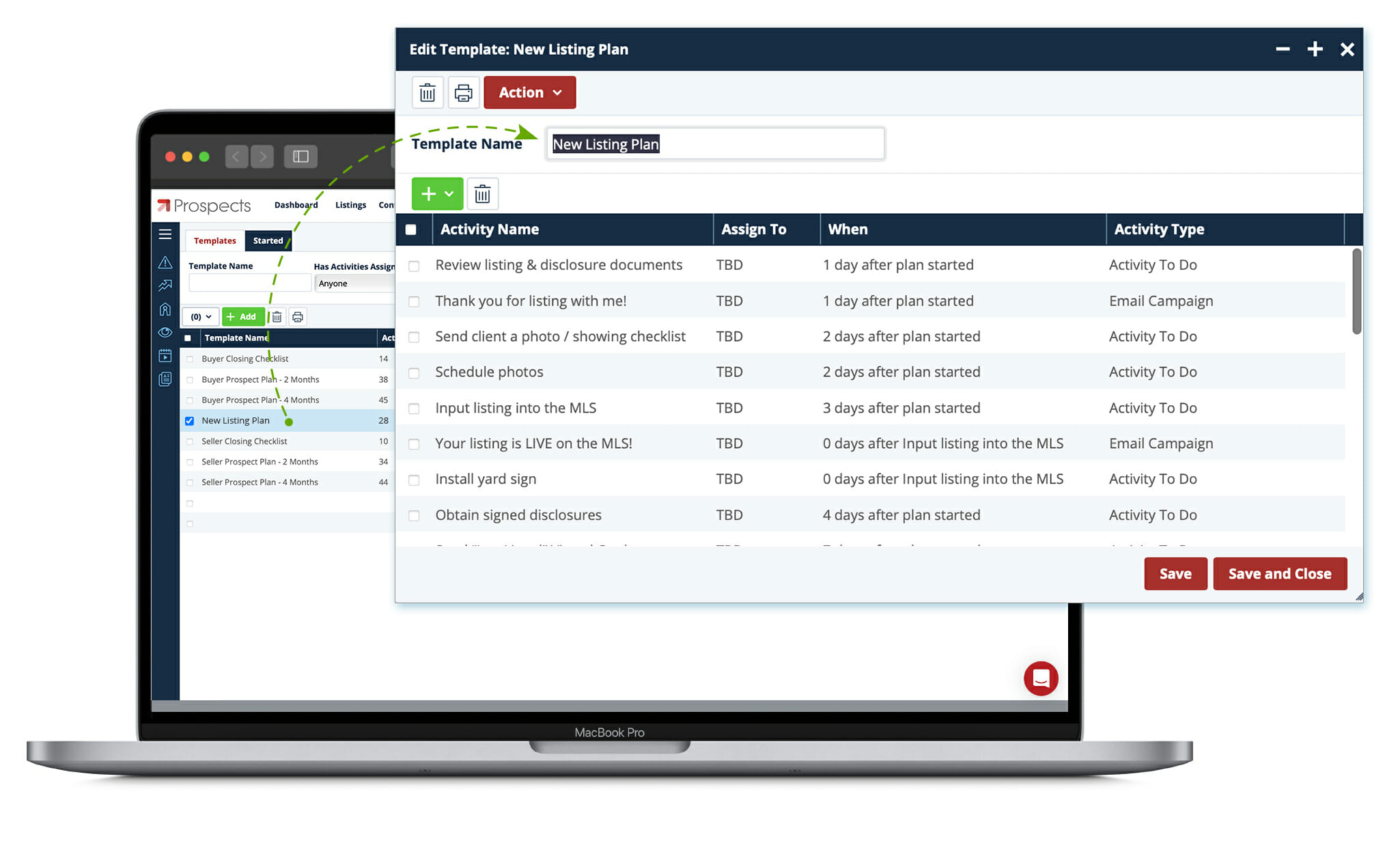 A Library of Email Templates
Quality content helps build trust and authority with prospects and clients. Agents will save hours by taking advantage of the library of professionally written Email Templates available in Prospects.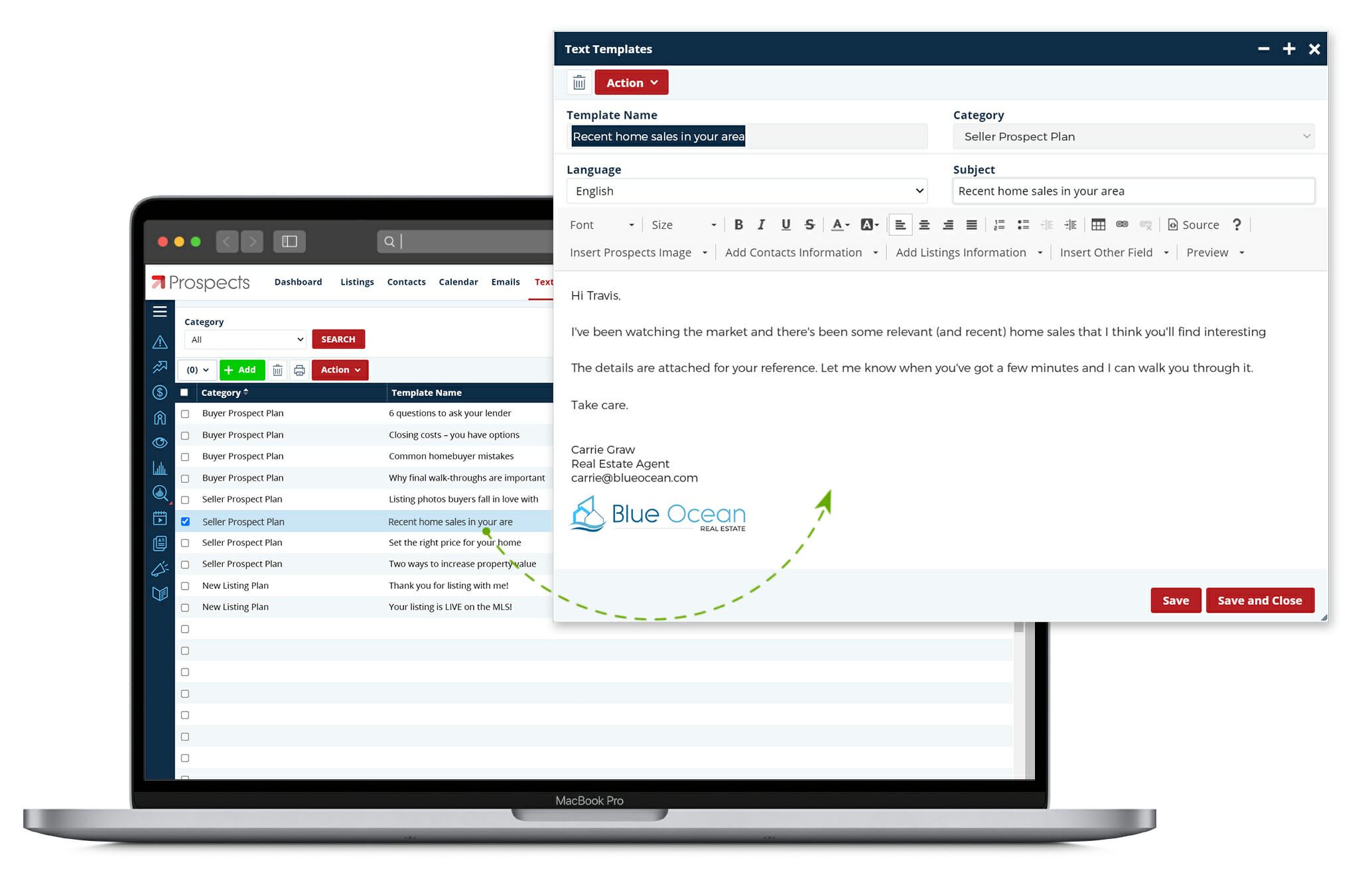 Working together effectively is critical to team success. Agents can use Prospects team features to share information and apply best practices across the team. View schedules, assign activities, and share contacts, action plans, and notes. The Team Administrator has full control over user roles and permission.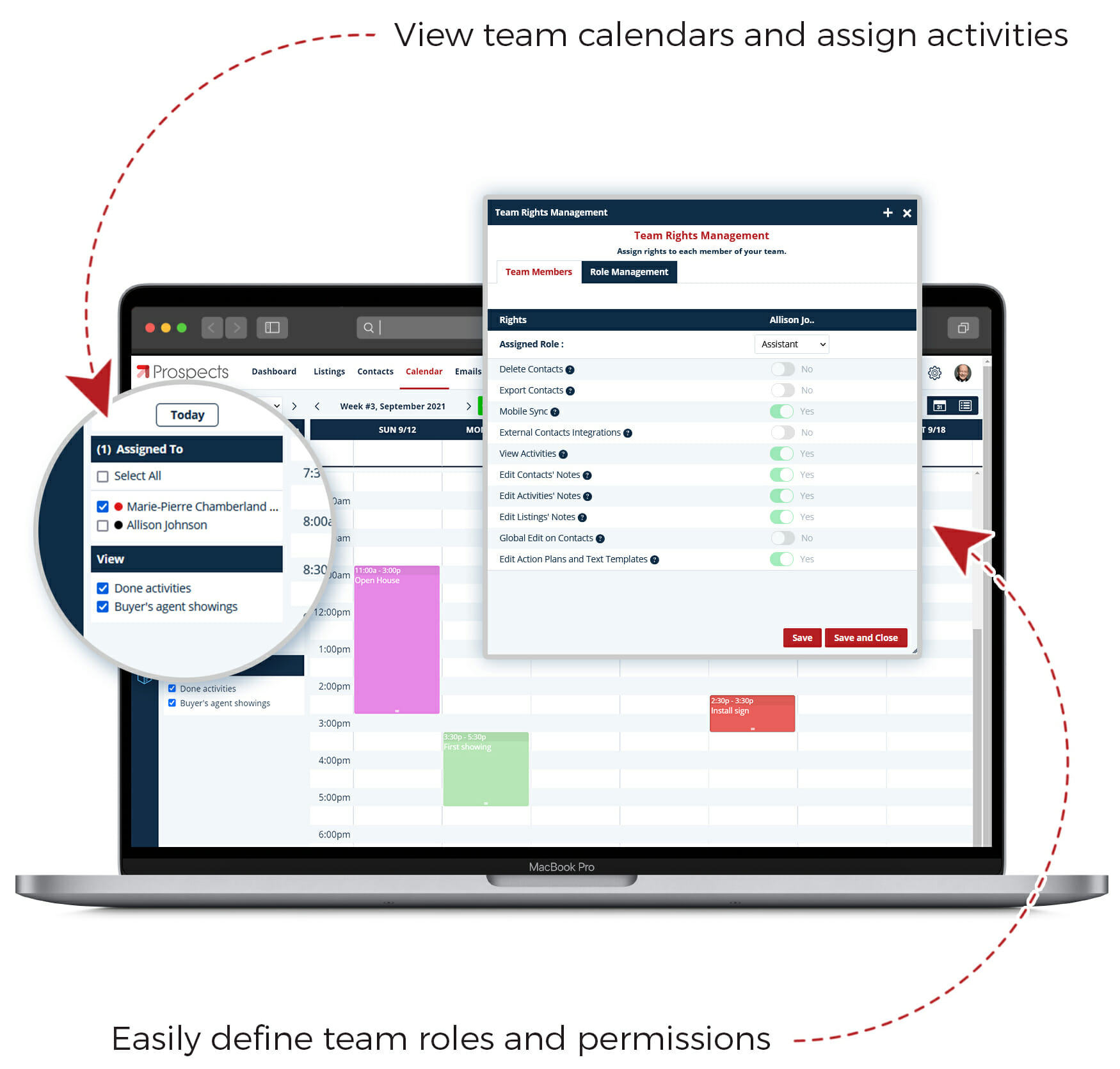 Social Marketing Made Easy
Homebuyers and sellers are on Facebook and successful real estate professionals are too! With Prospects CRM's Facebook integration, it's super easy for agents to automatically post their listings, price reductions, open houses, and recently sold properties (provided they have permission from the seller - that's Montana law). Followers can click on the post to see a branded feature sheet and request more information, or a showing.
Agents can also auto-publish valuable neighborhood Market Reports to establish their market expertise and generate leads. Prospects makes sure agents can give their listings and their business the exposure it deserves.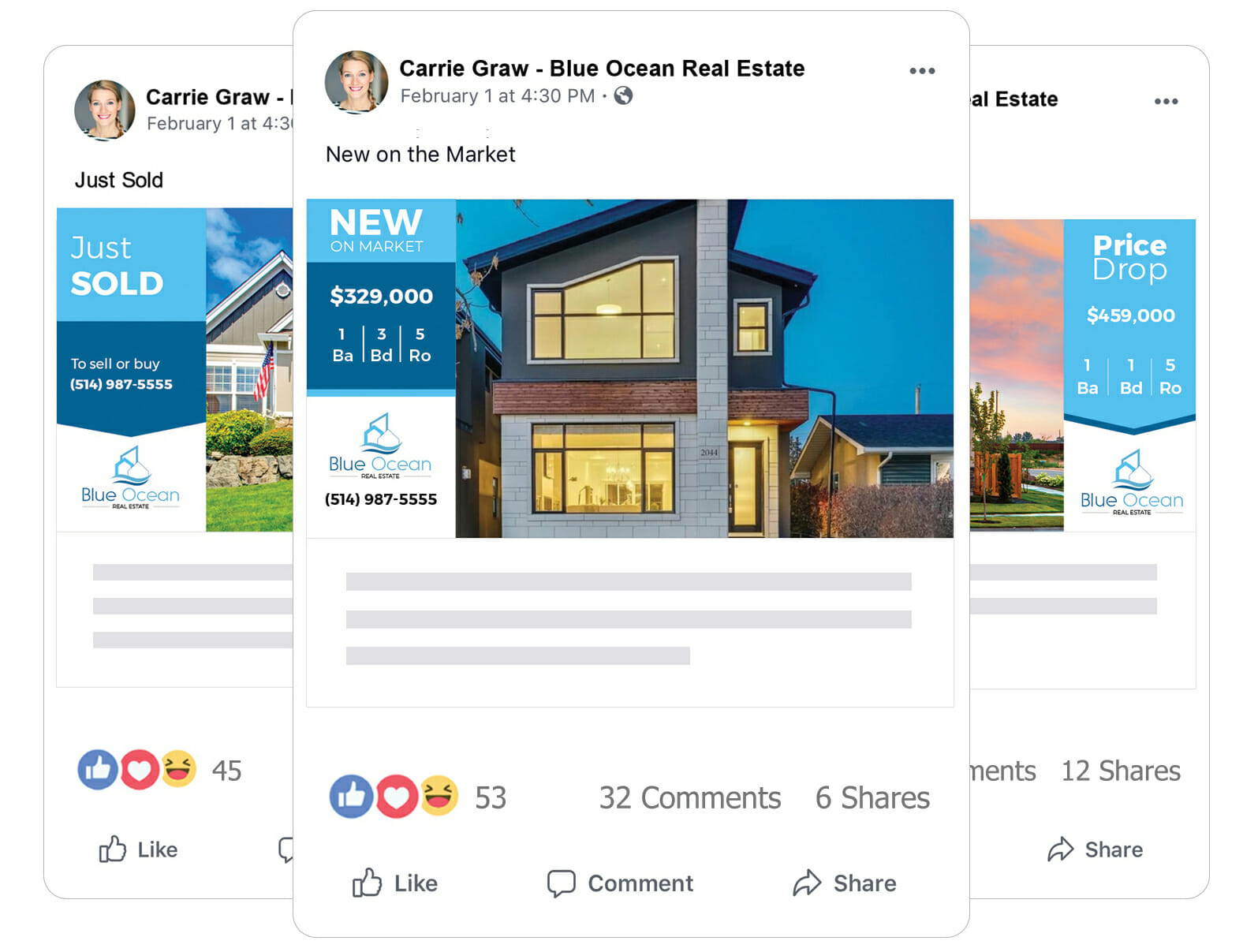 Available exclusively to REALTOR® members of the Big Sky Country MLS