Meet the Foundation Board of Directors

Lacy Browne, Legacy Brokers
Lacy grew up in Bozeman and graduated from Bozeman High School. Although she started her college years at Montana State University in Bozeman she decided to transfer to the University of Hawaii to expand not only her education but also her life experience. She then spent several years living in Hawaii while her husband served in the military. She earned her bachelor's degree in Business Management at the University of Hawaii at Manoa and began her real estate career while attending UH.
After a few years of selling real estate on the beaches she and her family decided to move back to Bozeman in order to be closer to family and friends and enjoy the quality of Montana life! While Lacy's passion for real estate and helping others achieve their goals never fails, she loves spending time with her family when she's not working. Her two sons keep her busy and they enjoy being outdoors and enjoying all Montana has to offer with family, friends and clients. "I love spending time with my family of course!
But it's also been so much fun to really get to know my clients and have our families get to know each other," Lacy says. Her community involvement is quite extensive as well. Lacy helps to raise donations for MDA, Toys for Tots, Autism Speaks, Gallatin Valley Food Bank, and many more non-profits.
She is an American Red Cross donor and volunteers with the local schools and other organizations throughout the community. Lacy is also the head cheerleading coach at Bozeman High School and continues to grow and strengthen the program with her dedication and leadership. She may wear many hats, but Lacy is very dedicated to helping to help you find a place to call "home." Everything she does, she does passionately.
Tyler Garrison - Vice President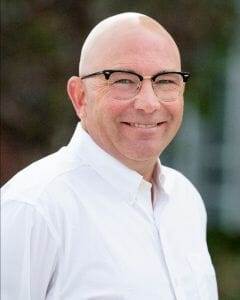 Tyler Garrison, ERA Landmark Real Estate
You could use a lot of words to describe Tyler; fun, attentive, family oriented, knowledgeable and successful to name a few. Tyler has been with ERA Landmark Real Estate since 2011. He is very involved in the local, state and national realtor organizations and is the former President of the Gallatin Association of REALTORS®. Prior to obtaining his real estate license, Tyler was an owner-operator of several successful Montana businesses, including the East Side Diner in Bozeman and Smith River Fly Fishing Expeditions, based out of Ennis. In addition, Garrison has been a long-time fishing guide and Outfitter on the Madison River operating through the Madison River Fishing Company in Ennis. Tyler has lived on Bozeman's northeast side with his two children since 1999 and has become an expert on Bozeman's historic and quaint older neighborhoods. A lot of his clients have become not only neighbors, but friends, and they wouldn't have it any other way.
Stephanie Hartman - Immediate Past President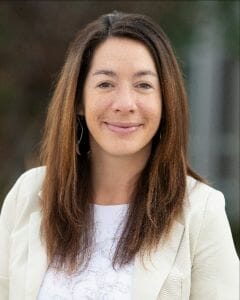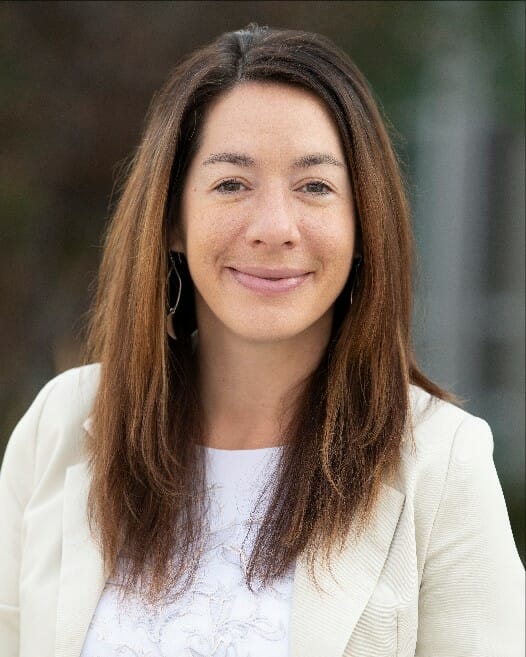 Stephanie Hartman, First Interstate Bank
Stephanie has called Bozeman home for the past 10 years. Originally from Maine, Stephanie was drawn to the Gallatin Valley by its beautiful landscape and even more wonderful residents.
Falling into banking by accident, she quickly climbed the ranks at First Interstate Bank and has been a Mortgage Loan Officer for 6 years. Specializing in residential real estate, Stephanie has become known for her dedication to her clients and perseverance on their behalf.
In her spare time, she can be found chasing her six year old son, Finley from adventure to adventure, enjoying the great outdoors.
Nolan Glueckert - Treasurer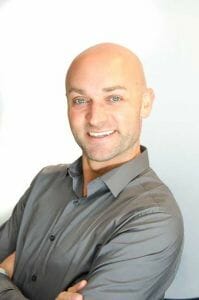 Nolan Glueckert, Security Title Company of Montana
Nolan knows no stranger and has a great haircut to boot! Nolan has spent over 15 years in marketing and public relations, where he continues to meet the incredible people within the Bozeman community for Security Title Company.
Before joining the expert and incredible Security Title Company team, Nolan worked for businesses and non-profits in various business development roles. Nolan's current roll at Security Title Company includes looking after the coordination and management of marketing and public relations. As a Montana native with deep roots in the Gallatin Valley, he remains involved with many organizations ranging from the Bozeman Area Chamber of Commerce to Big Sky Arts. To him, it's important to be rooted in the community that you live and work, as well as to remain grounded in this great state we call home.
Michelle Haverstick - Director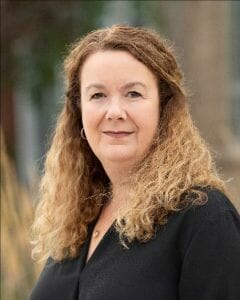 Michelle Haverstick, Gallatin Realty Group
Michelle embraced the Gallatin Valley community 15 years ago and quickly gained traction in her newfound passion: real estate. She has a genuine love for this valley and even more so for her clients; she works tirelessly to ensure that every transaction is treated with equal importance, because every client is equally important.
With a strong background in finance, and over 14 years experience, she makes an excellent coach for the first time home buyer and the real estate savvy, guiding clients to make well-informed financial decisions. Michelle goes above and beyond to create a positive experience for her clients while keeping their best interests at heart and their goals in mind.
This dedication shows in everything that she does and the real estate community recognizes her for that, rewarding her with the 2017-2018 REALTOR® of the year award from the Gallatin Association of REALTORS® and also choosing her for the Gallatin Association of REALTORS® President in 2018. She volunteers for the Montana Association of REALTORS® as the vice-chair of the Association Management Committee and she serves on the Sweetpea Festival of the Arts board of directors, which is Bozeman's favorite arts festival.
When not helping Buyers and Sellers Michelle spends time fly fishing local waters with her husband of 25 years and spends time with her daughter who recently graduated from Montana State University...go Cats! She is an outdoor enthusiast, total dog person, lover of fly fishing, sand and sea, family and friends, photography and all things coffee.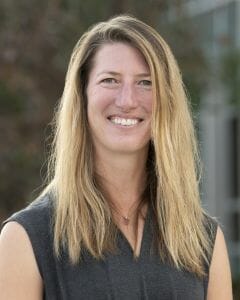 Claire Gillam, Berkshire Hathaway Home Services
Claire is a fourth generation Montanan who graduated from California State University, Chico with Honors in Business Administration with an emphasis in Marketing. After moving back from College, she got her real estate License in 2004 and has been working with BHHS Montana Properties ever since. Claire is currently one of the Managing Brokers with BHHS MT Properties and has her Graduate REALTOR ® Institute (GRI) designation, C2EX, and e-pro certification.
Claire was the 2020 GAR President and has sat on the GAR Board of directors for 6 years. She has also been on the Professional Standards committee for several years and is the 2021 Chair for MAR's Association Management Committee.  Claire was on the Board of Directors for the Heart of the Valley Animal Shelter in 2012-2016 and still sits on the Dog Ball Committee for HOV. Giving back and being part of the community is extremely important to Claire and her family.
When not working, you can find Claire Mountain biking, skiing, hiking, paddle boarding or enjoying pretty much any outdoor activity.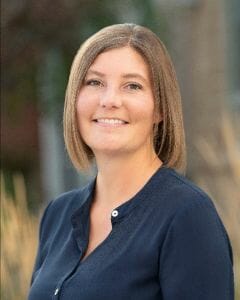 Aubrey Roth, Realty Executives of Gallatin Valley
Aubrey is a third-generation REALTOR® who was born and raised in beautiful Bozeman, Montana. She has watched the town and surrounding area grow and change and has an in-depth knowledge of the various different communities throughout the Gallatin Valley. Aubrey purchased her first home in 2005 as a sophomore in college. When it was time to return home, she sold her college house and purchased a condominium in Bozeman. Since then, she has continued purchasing and selling real estate. Investing in real estate has only fueled her passion for the business. Aubrey strives to help her clients find a home of their own and achieve the financial security she has experienced through her investments.
Aubrey strives to go above and beyond to support property owner rights and the real estate industry as a whole by actively being involved in the local REALTOR® Association. In 2015, she helped launch the Gallatin Association of REALTORS® Young Professional Network, a group of dedicated and involved REALTORS® who strive to grow their industry, its professionalism, and community involvement. In 2019 she was honored to be elected to the Gallatin Association of REALTORS® Board of Directors, where she currently has the privileged of serving.
During her downtime, Aubrey enjoys spending time with her husband and two daughters. Together they enjoy camping, spending time on Montana's lakes & rivers, skiing, and traveling to new places. They regularly attend community events including Sweet Pea, Art Walks, and Bobcat football games.